5 cloud computing trends that will evolve further in 2019
Enterprise cloud is no longer a fad. It is here to stay for good. As organizations deploy cloud technologies to boost their workload and host their websites, analysts claim that cloud as a technology will take steps to consolidate its ecosystem. A few glimpses of the same can be seen with the likes of FileCloud, who have partnered with BESTIR to support the transfer of flies over the cloud. Such businesses moves made by enterprises makes one think, what kind of trends will one get to witness as 2018 closes its chapter.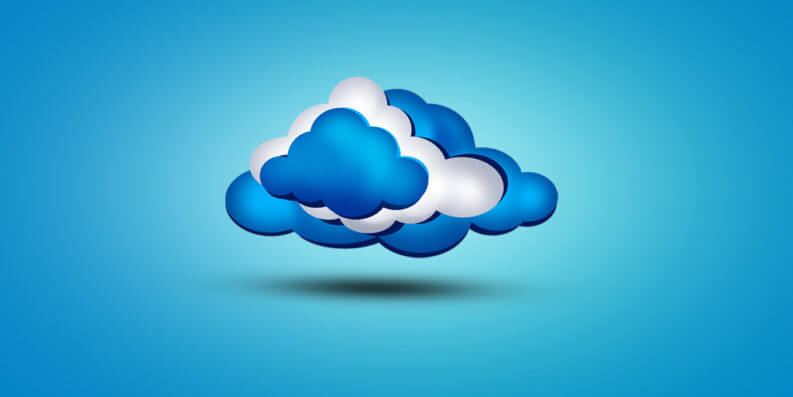 This article aims to shed light on 5 cloud trends that will evolve further in 2019. Deployers of the cloud technology and cloud hosting: this one is especially for you.
1. The rise of adoption among different business segments
According to research giant Gartner, the public cloud market is slated to reach USD 302 billion in revenue by 2021 from the current USD 186 billion. Key reasons for this growth prediction being a) the dependencies of SaaS, IaaS and PaaS products on the cloud and b) the emergence of BPaaS products. Since enterprises that deploy cloud hosting usually build SaaS, IaaS and PaaS based applications in the cloud, chances are that these enterprises will take help from cloud service providers. This is most prominent among small, medium as well as large-scale business segments worldwide. But, in the year to come, we believe that the future of cloud is bound to penetrate different segments especially startups and traditional businesses. Reason being- startups are open to the pace that cloud promises, whereas traditional businesses are in need for digitization to walk hand in hand with enterprises of the current time.
2. Provision of access anytime and anywhere
Enterprise workforce is mobile in nature. They are not bound to the confines of a desktop to handle everyday work. This is possible because cloud hosting ensures that work can happen from anyplace and at any given time. By hosting work-based cloud applications, employees can carry on with different tasks simultaneously. As per Frost and Sullivan, this change in style of work has been responsible for bringing the efficiency of the enterprise much above its previous standards. Hence, this is one trend that can be seen in the years to come.
3. Cloud leverages global networks
Once enterprises see value in anytime access, they take this advantage across the globe to connect all their clients and customers. The information of all these clients and customers is stored at cloud-based data centers that are located at different parts of the world. To ensure that these networks operate at top speed, cloud hosting deployers use a CDN (Content Delivery Network). A CDN optimizes the page load time for customers and allows users to access data immediately. Since this is a global network, enterprises make the most out of it without having to depend on other cloud models for IT architectures.
4. Quantum will lead the way
Just as cloud computing wasn't enough, enterprises are taking things ahead with their compute speeds by deploying quantum computing. Quantum computing focuses on delivering computing technology be focusing on quantum theory. The acceleration quantum computing provides while delivering workloads is so quick that it takes massive leaps while reaching business goals. It is said that the quantum cloud will be fiving machine learning, AI (Artificial Intelligence) and the likes a tough time in the cloud acceleration market. Which is why cloud companies use it on a per second basis. Going ahead in 2019, quantum will surely pick up.
5. Going hybrid with the cloud
For an enterprise that needs to secure its business-critical data, a hybrid cloud environment is an ideal solution. Today, many enterprises take this route since information can be protected, scaled and leveraged to reach business goals. One of the advantages of going hybrid with the cloud setup is that the costs are reduced. Moreover, business owners have this flexibility of moving to a partial cloud base by retaining their important applications. Most often we see that hybrid cloud is deployed by traditional enterprises that need to digitize their current IT architectures. As long as enterprises will be open to this change, this trend will be seen.
In closing
We would like to add that enterprises deploying cloud hosting will be witnessing many such trends. These are only a few indicators based on the current scenario. Some trends worth mentioning about the cloud are also with respect to IoT, AI, and container-based systems.
Here is hoping that you have enjoyed reading this article. If you have any doubts or questions regarding the article, please leave them in the comments section below.