How to hire a good local photographer?
A photo has the power to capture a moment forever, to make us reminisce about the past, think of our friends and family, remember our children growing up… it captures the little things and big things that are forever frozen in time. When you decide to confide the task of saving memories to a professional photographer, it is key to engage in a careful research and selection process. Only this way will you ensure that your photos turn out exactly as you pictured them or need them to be.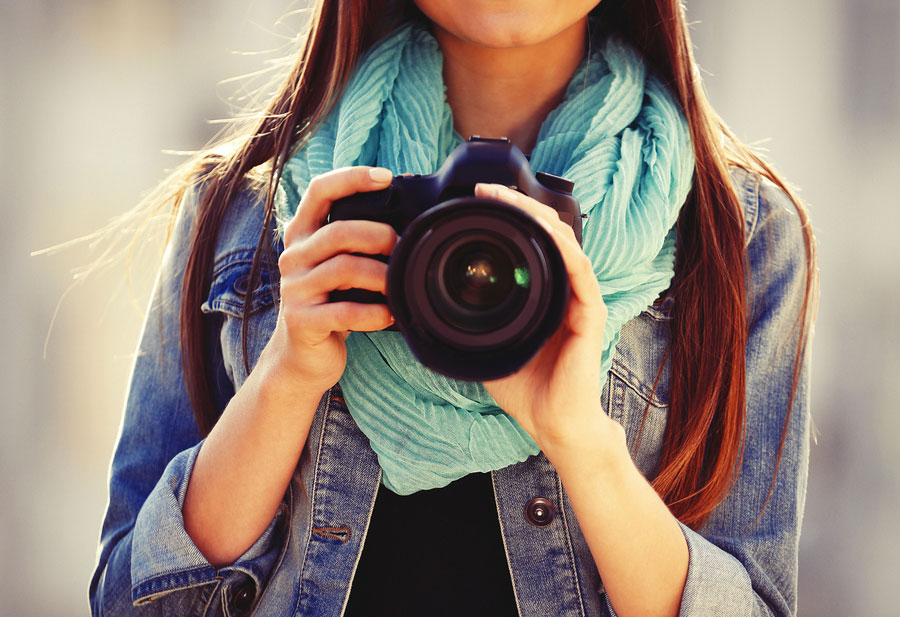 With that in mind, you should always make sure that you dot all the i's and cross all the t's before deciding to engage any professional photographer.
The following list offers 5 crucial points that will definitely help you in your decision to hire a good photographer!
1. Choose a photographic style
Before you start researching photographers, you should decide on the style of photography you prefer. Depending on your purpose, the artistic style and the photographer's field of expertise may be decisive for you. You might prefer more candid or spontaneous pictures, not staged, but rather capturing life as it happens, in a photojournalistic way. Or, you might prefer a more traditional approach with some more formal poses, in which case a photographer who specializes in portrait photography would fit your needs perfectly. But you might also prefer black-and-white, an edgy, unconventional style, or any other photography style. So make sure to focus your research first on photographers who specialize in the style that you love.
2. Check reviews and ask for references
You can compile a shortlist of photographers from your local directory like StarOfService, who have a huge listing of photographers, and take some time to read reviews from past clients about them and their work.
Carefully review the photographers' websites, business profiles, blogs, Facebook or Instagram pages – if you manage to find any – and take a look at some of their previous work. This will give you a more exact idea of their style.
To be extra sure before committing, you can also ask the photographers for the contact information of 1 or 2 of their previous clients as references. A true professional will have no problem giving you this information
3. Schedule Interviews
Hiring a photographer is certainly not a decision that you're going to make online.
You will first need to meet the photographer in person and see if you feel comfortable with the professional and if your personalities click. This will be crucial when shooting the photos. The more comfortable you are around the photographer, the better your photos will turn out!
Set up in-person meetings with three or four potential photographers and ask all the questions you want, ask to see albums and examples of photos similar to what you are looking to achieve, and be prepared to talk about your vision of your photos. Try to assess the photographers' reactions to your ideas and proposals. A skilled professional will always show interest in your project, ask you additional questions and offer you some creative ideas!
4. Compare prices and packages
You won't be able to pin down an exact budget for your project until you're completely sure of what you want, how many hours it will take, the location and all the details involved. And, depending on the style you are interested in, the city you are recruiting the photographer from and the reputation of the professional, prices can vary quite a bit too.
So, when interviewing the professionals always ask for their general price range, based on what you are interested in; how many photographers on their team (this might be important if you are planning a big event or a wedding); what packages are available that might suit you and what they include (picture types and the number); in what format will the proofs be delivered; what resolution should you expect for the photos; how long will it take to have the final work delivered…); what are their prices for some extra services that you might be interested in (if you are planning your wedding, you might want to know the additional price of an engagement shoot, or how many hours the professional will be available on the wedding day…).
Once you gather all the information you need, compare all of the rates and services included and make an informed decision about who you are going to hire.
5. Make sure to go over all details
When you finally decide on the photographer, it might be a good idea to consider signing a contract. A contract will protect you both and it will manage the expectations of all parties involved so that both you and the photographer know exactly what to expect (this is a must for weddings and big events, but it can apply to other cases as well).
This way you will be sure about everything that you are entitled to and you can avoid misunderstandings and disappointments. Make sure that you are aware of and agree to everything stipulated in the contract and go over all the details carefully before you sign.
Sometimes, it's better to entrust your photographs to a true professional.